Choosing the leather for a club chair is a crucial step. The quality of this raw material will determine the aesthetics, the comfort and the life span of your chair. Discover our best advice to never make a mistake and select the ideal leather.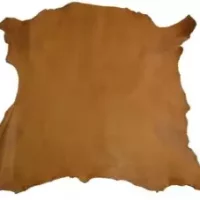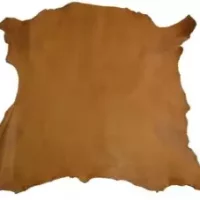 Opt for full grain leather
Full grain" references are to be preferred, they are without doubt the best. Why should you choose them? Because they are the thickest and have the fewest defects. They are therefore more beautiful, softer to the touch, more supple and resistant. You can easily recognise a full grain leather because it is a very natural looking leather. On its surface, you can see what makes it special and rare: scratches, scars, wrinkles, in short, all the irregularities of the animal's epidermis, which makes each hide unique. This is why we have chosen this type of leather for our club chairs. As a premium leather, it has a higher average price than other leathers.
Choose basane leather
Basane is the best choice of leather for your club chair. This high quality material comes from the noblest part of the sheepskin, the so-called "flower". Moreover, it is worked by vegetable tanning, a process that respects and enhances the leather without producing toxic waste. The alternation of "wet" and "dry" transformations produces a light grain, but with a very high resistance. Soft and supple to the touch, this type of leather has an excellent capacity to retain heat. It is usually coloured by a prolonged soaking, completed by several manual waxing and patinating operations. Find out how we treat the basane leather used for our club chairs.
Choosing a "corrected grain" leather for a better quality/price ratio
Using a natural "full hide" basane can be very expensive. Corrected grain is one of the most popular solutions. It is a satisfactory compromise that allows for good quality leather and a club chair at a more affordable price.
The "corrected grain" process is based on light sanding of the hides to eliminate the slightest defects (scratches, insect bites, wrinkles, etc.). The finished product is distinguished by its plain appearance, very often reinforced by the application of a varnish or a dye by pigmentation in the mass, i.e. the colour penetrates the leather fibres. It offers a high level of protection against soiling and discolouration and is very tolerant of maintenance with natural products.
Avoid certain types of leather for your club chair
Materials such as split leather and bycast are not recommended for club chair covers because of their low quality. They do not stand up well to the wear and tear of time, with a high risk of tearing. From an aesthetic point of view, they have a very dull colour compared to the shades obtained by traditional patination. Don't be seduced by their glossy finishes, which will lose their shine over time. Discover the best in leather by browsing through our catalogue of club and chesterfield chairs.